Poly Deco Mesh is our latest obsession, and this informational video gives you an array of ideas for deco mesh wreaths, garlands and much more. Don't know what deco mesh is? You will learn what styles it comes in, its qualities and see a huge range of examples of this decorative material in use.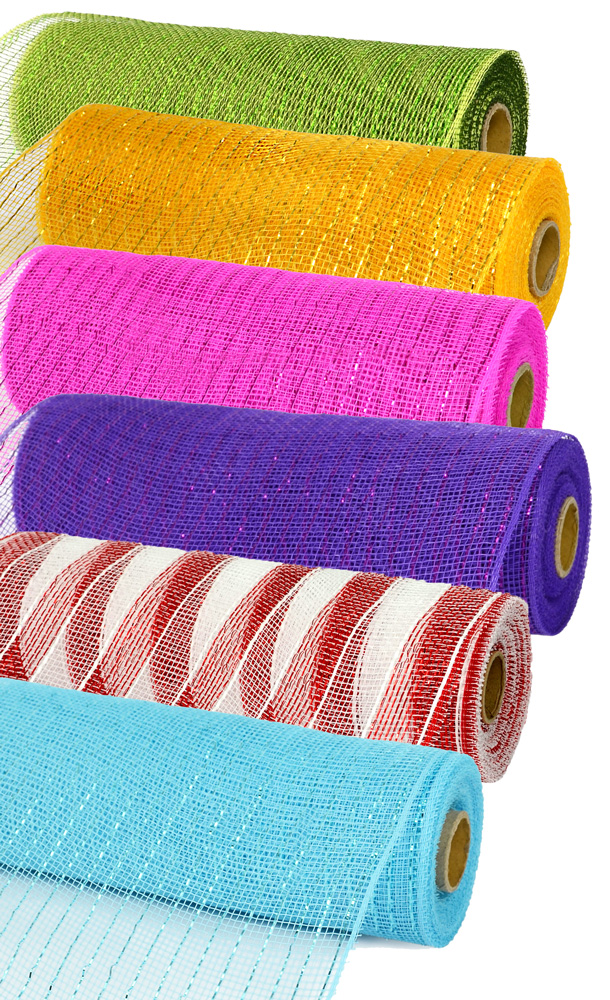 From wreaths and garlands to gift wrap and bows, deco mesh can be used in so many ways. The possibilities are endless! Click
here
to view all of our previous blog post tutorials on deco mesh.
Deco Mesh is a type of soft plastic netting or fabric that comes in rolls and ribbons. It is waterproof and durable enough for the outdoors. Mesh also holds a nice full shape without wired edges, and goes well with work wreath forms.
Or check out our
Pinterest
page for lots of inspiring photos of projects using deco mesh. Below is a sample of what you will find.
For a complete selection of poly deco mesh products, shop at
Mardi Gras Outlet.com
.