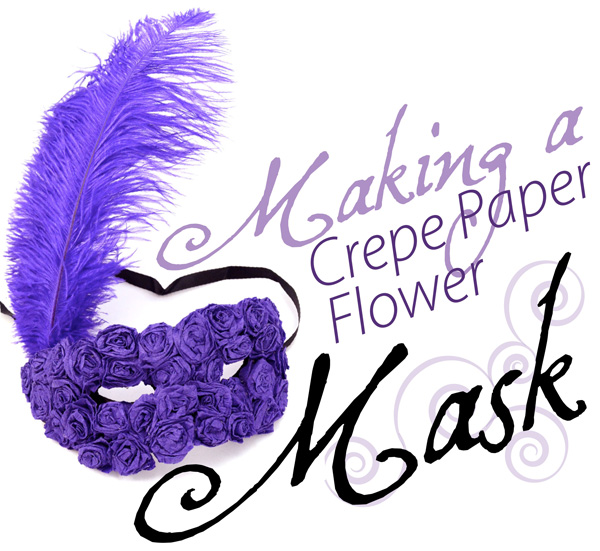 Disguise your eyes behind a beautiful royal purple mask for Mardi Gras or a New Years party. This tutorial shows you how to decorate a basic mask with handmade crepe paper flowers. Decorating your own mask is an easy way to customize a mask for an event and to get in some craft time for those craftaholics out there.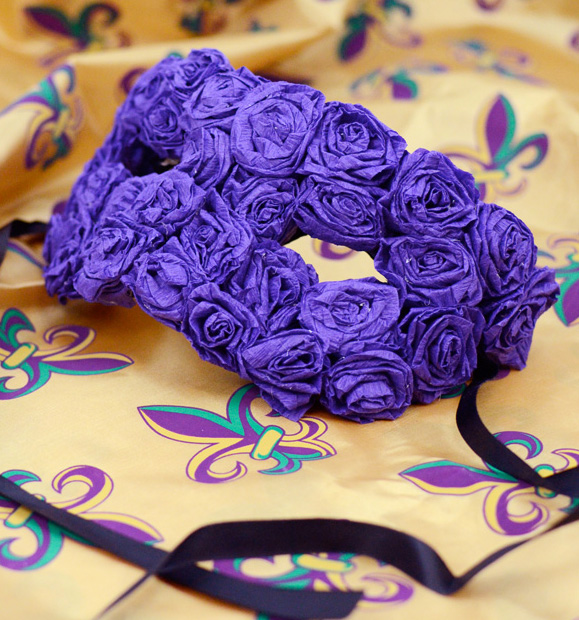 We decided to embellish a basic paper mache mask with purple crepe paper rosettes for an elegant and ornate mask, at a budget-friendly price. Purple ostrich feathers are an optional addition.
For this mask, you need:
Scissors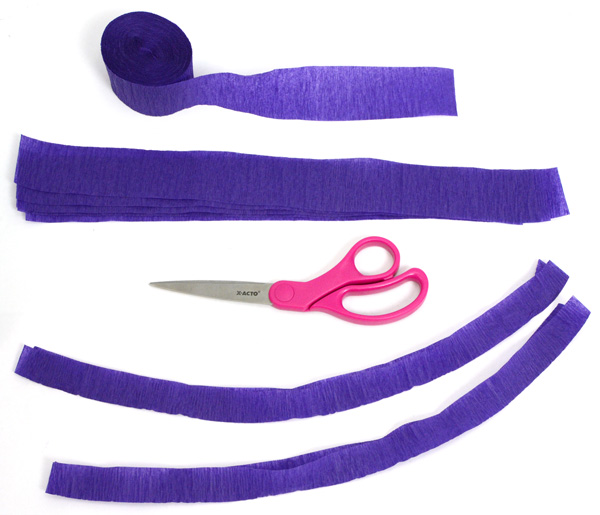 Cut about 25 strips of the crepe streamer that range from 10" to 15" long. Don't worry about making each length exact; it is actually easier later on to have rosettes that are smaller and bigger in size. Fold each strip in half lengthwise.
STEP 2
To form a paper flower, start rolling a paper strip at one end, pinching the folded side as shown. As you continue rolling, twist the crepe paper every few turns. Also, add a dab of glue as you are rolling to keep the rosette together. When you have finished twisting, cover the bottom with glue. You need about 25 to cover the mask.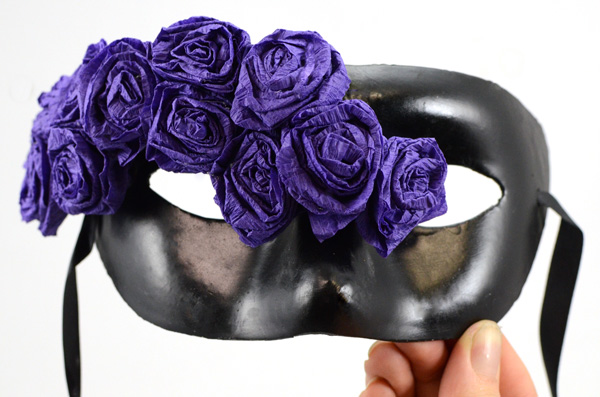 STEP 3
Now you can glue the rosettes to the mask. This basic paper mache mask comes painted black, so that the mask base doesn't show through the edges. If you have a white mask, apply dark purple or black acrylic paint.
To cover the mask, start at one corner and work your way across the mask. Apply glue to the bottom of each rosette. Pick and choose the smaller or larger rosettes so that they fit together snugly.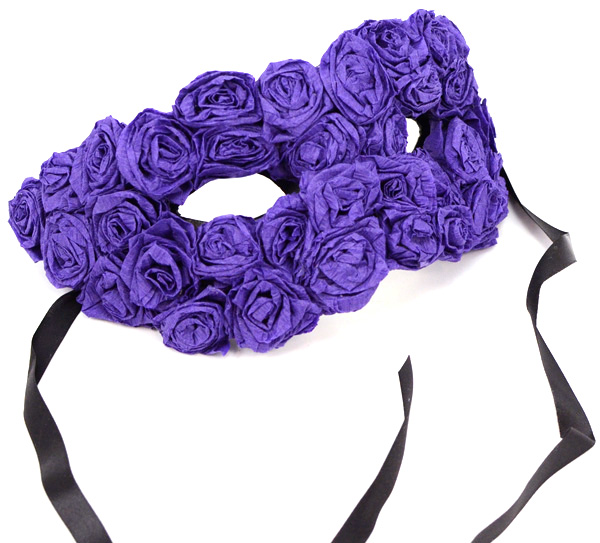 Glue and poke two purple ostrich feather through and around the rosettes at the corner. The feathers should lean up and to the right.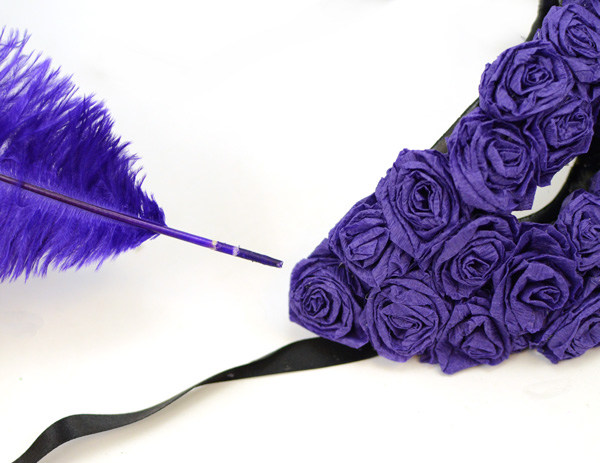 You're finished! You can also try this in different crepe paper colors; just make sure the feathers coordinate with the mask.

This mask can also be used for table decor, centerpieces and other decorations.

Enjoy!