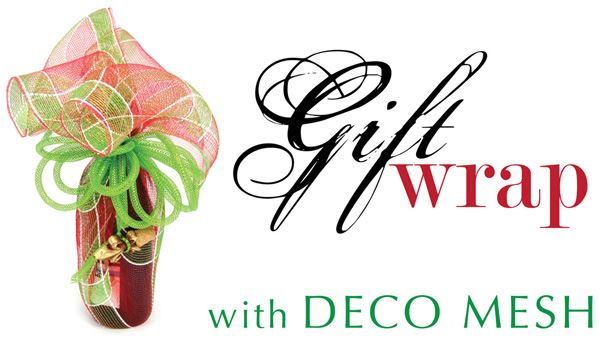 Need a fabulous way to create unique gift wrap for the holidays? Deco mesh is the answer! Below is a video tutorial showing how to use poly deco mesh for festive wine bottle packaging. In a few minutes, you can create a professional, designer inspired gift wrap. The same technique shown in the video can be used to wrap other types of gifts, vases and containers.
A festively wrapped wine bottle complete with Fleur de Lis wine stopper is the perfect hostess gift for Christmas, as well as birthdays, congratulations, housewarming or wedding. All you have to do is choose different colors of
deco mesh
to customize this gift wrap idea for your event.
Poly Deco Mesh
is a type of colored plastic netting that holds its shape. Mesh comes in a wide range of colors, sizes and finishes. It can be used for a large range of creative projects, from creating wreaths and garland to trimming your tree. For this Christmas bottle wrap, you will need: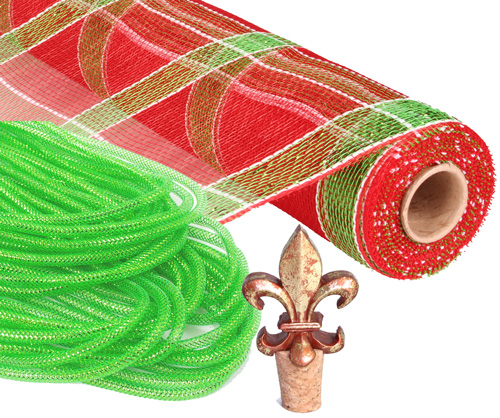 SUPPLIES:
21 inch Red and Lime Plaid roll
of Deco Poly Mesh
Lime Deco Flex Tubing Ribbon
.
optional:
Fleur de Lis Wine Stopper
Bottle of wine of your choice
This video shows you how to use the natural curl in deco mesh to package a wine bottle, and also to make a bow out of Deco Flex Tubing Ribbon. Use this bow to secure the wrap around the bottle.
Pictured below is a different version using the same technique, but for a small gift box.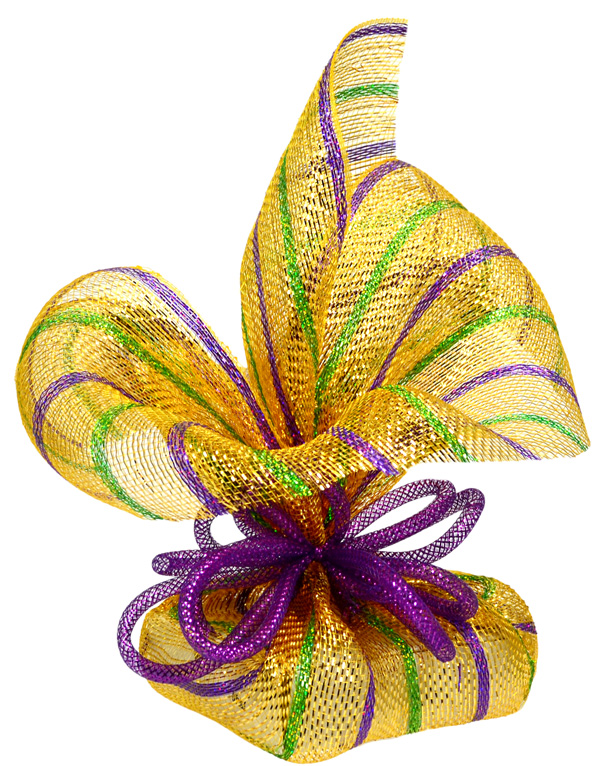 The gift wrap shown above uses:
21" Deluxe Metallic Stripe Mardi Gras deco mesh
Purple Deco Flex Tubing Ribbon
For a complete selection of optional colors in decorative mesh and deco flex tubing ribbon,
To view our complete list of video tutorials, other deco mesh creations and do-it-yourself Christmas decorating ideas, see the
Mardi Gras Outlet Channel
on YouTube.