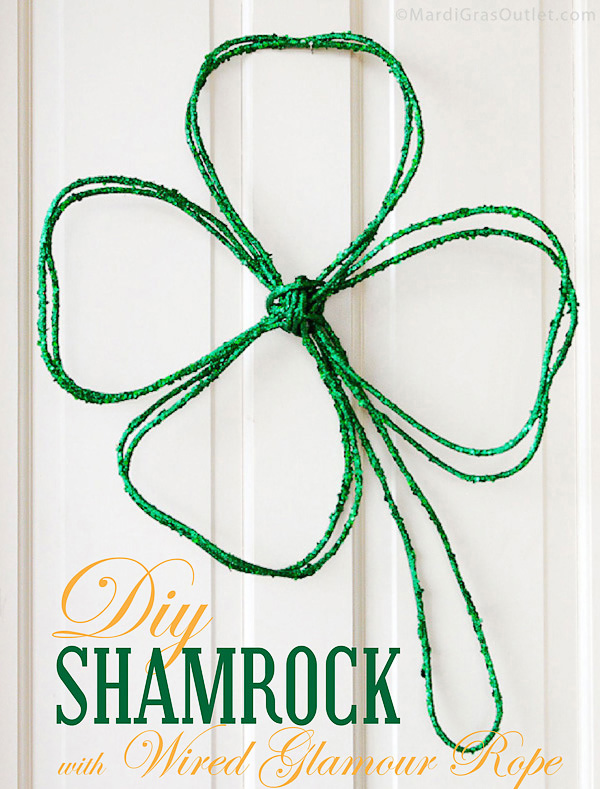 Who says a wreath has to be in the shape of a circle? Glittering green Glamour Rope transforms into a cute shamrock-shaped door decoration. This wire creation offers a fun twist on a traditional wreath. See below for instructions on how to make it this cute St. Patrick's Day decoration!
SHAMROCK DOOR HANGER TUTORIAL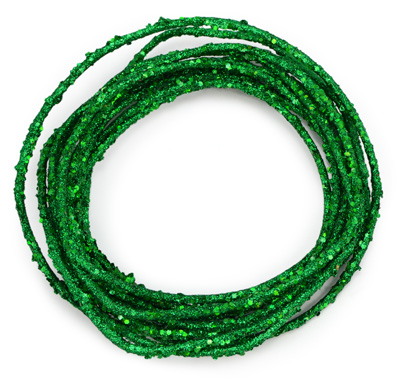 The only supply you need for this St. Patty's day decoration is
Glamour Rope in Metallic Emerald Green
, which is only about $6. Glamour rope is a type of glitter wired rope that comes in 25ft long roll. You can easily bend it into shapes and curls to decorate wreaths, bows, garland, gifts and centerpieces.
This shamrock used the entire roll, and we didn't have to cut it.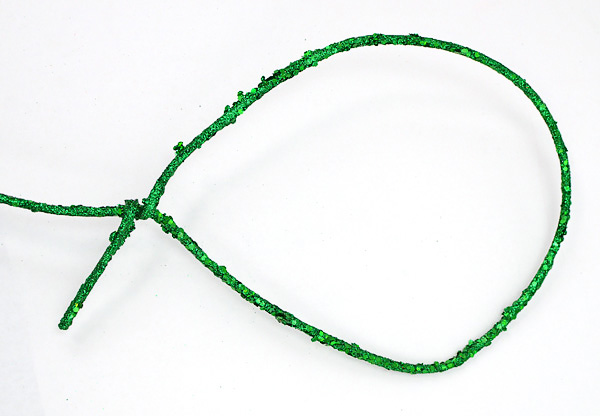 Form the first clover leaf by making a loop that is about 11 inches by 8 inches. Make sure you leave the end hanging out by several inches. Use the end length to wrap and secure the point of the loop.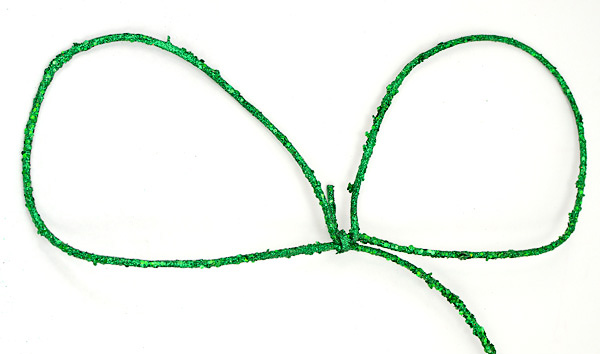 To form another leaf, make a second loop, the same size as the first. Use the loose end of the glamour rope to secure them at the center of the clover. Repeat and form 4 loops total.


Once you have formed four loops, repeat the shapes and start layering a second loop over each leaf. You are simply doubling up each loop. Wrap the glamour rope around the center to secure each loop as you go.
Make a stem with the rest of the length of glamour rope. Fold it a little less than halfway down for the bottom of the stem. Wrap the excess end of the rope around the center of the clover to secure.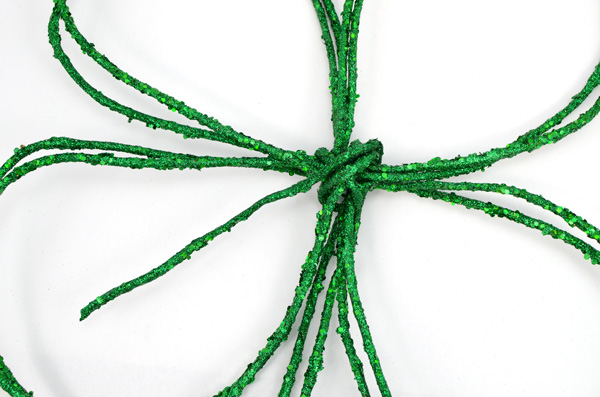 The last step is to push in the tops of each loop a little bit, so that they look more like clover leaves.
Good LUCK to you-crafting your own clover!