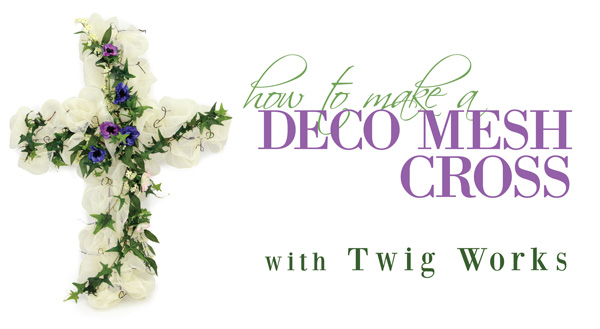 The organic twig shaped ties on the new
Twig Works forms
are perfectly suited for creating beautiful spring or Easter decorations. Our latest video tutorial gives you instructions on how to use a
Twig Works Cross
form to create the beautiful ivy covered cross decoration featured here.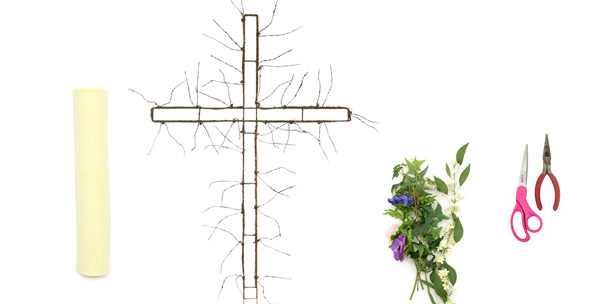 SUPPLIES
flower accents
scissors
wire cutters
VIDEO
Here is the video on how to make this twig works cross decoration.
To learn more about deco mesh and work forms,
click here
.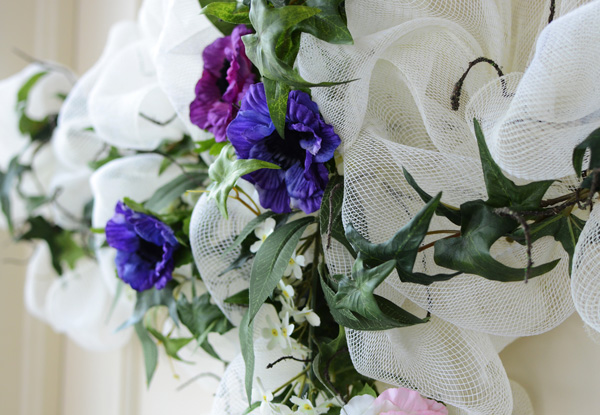 Beautiful as an Easter wall decoration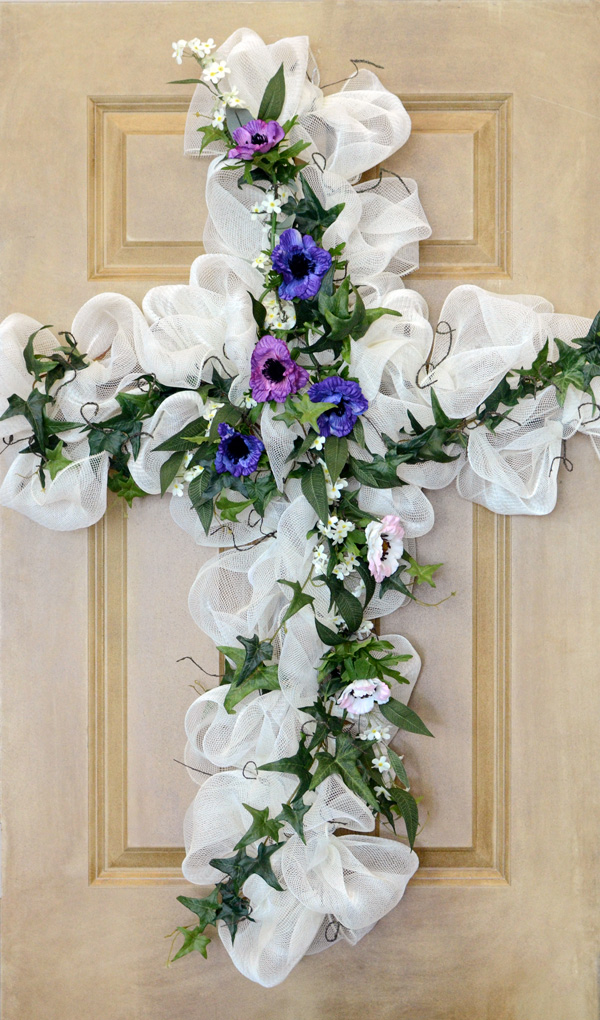 Pretty displayed on a door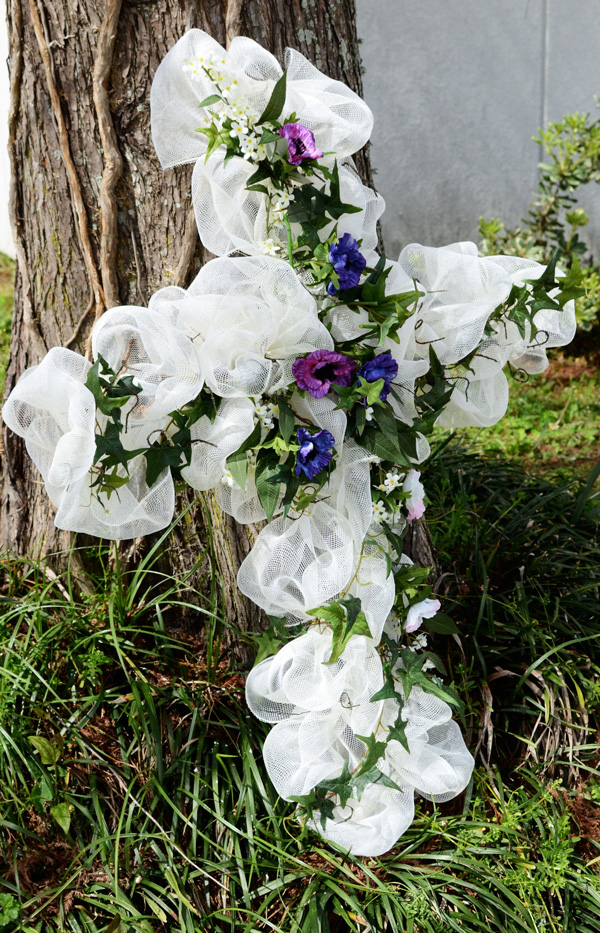 Mount on a fence, wall or tree outdoors.
Poly deco mesh
and the
twig works forms
are well suited for outdoor locations. Both are water resistant and mesh puffs will retain their shape even when wet.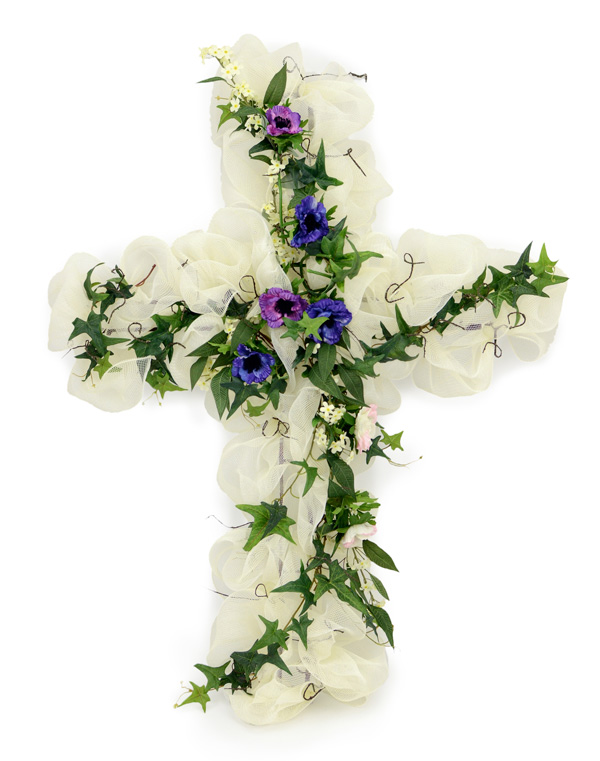 Easter blessings to you and your family!