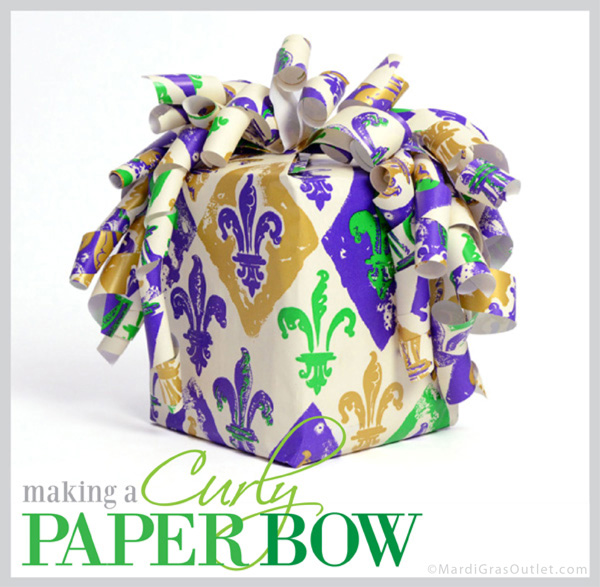 If you find yourself without a bow for your gift wrap, don't worry, making

your own is simple with

leftover wrapping paper. This present was wrapped with
Fleur de Lis Mardi Gras gift wrap ($29.95)
but it needed a festive top to match. Here's a short tutorial on how to make your own curly paper bow.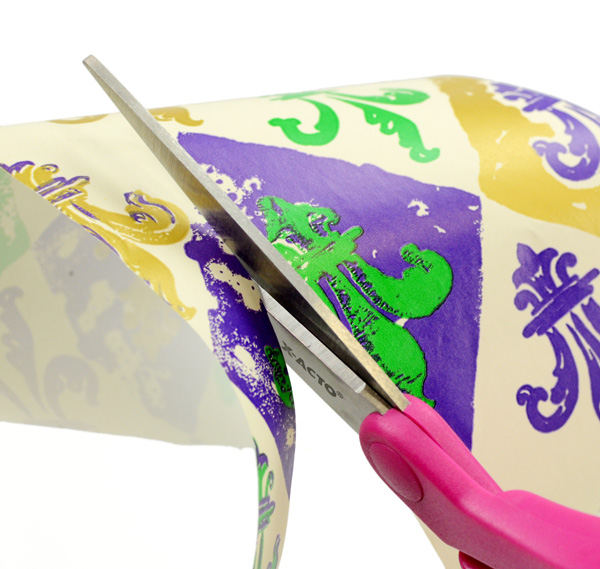 Cut about 15 strips of gift wrapping paper that are about 1/2" to 3/4" wide, and 10" to 15" long. They don't need to be exact because different lengths make a fuller looking bow.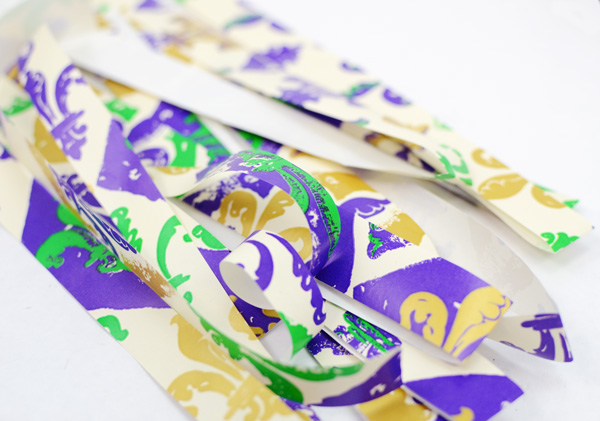 You also should adjust the lengths according to the size of the present and how big you want the bow. Longer strips makes a bigger bow and vice versa. Our gift box was 4 in. x 4 in. x 5 in and we made the curly bow over sized, so that it would cascade down the sides.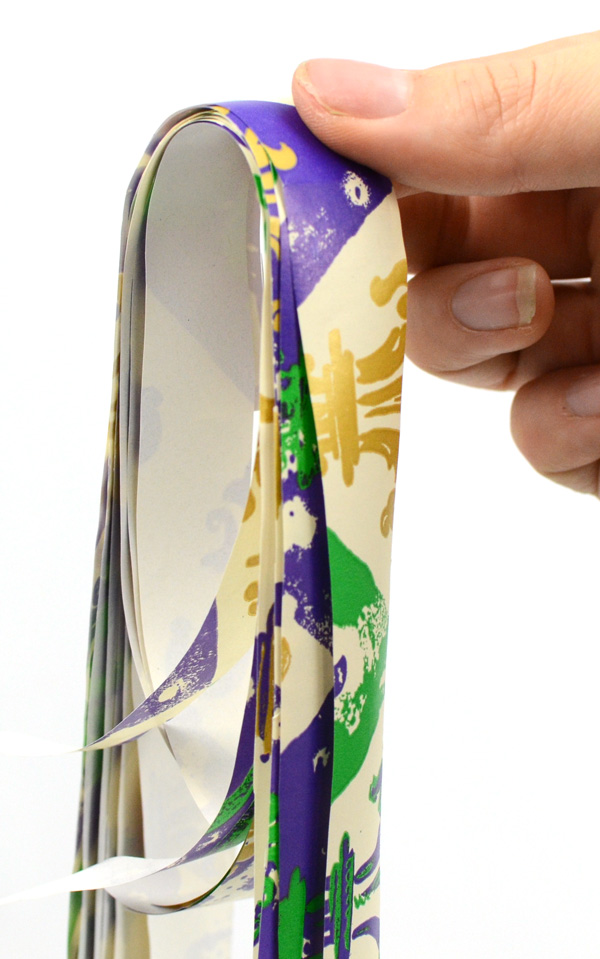 Gather all of the strips evenly and hold the stack at the middle.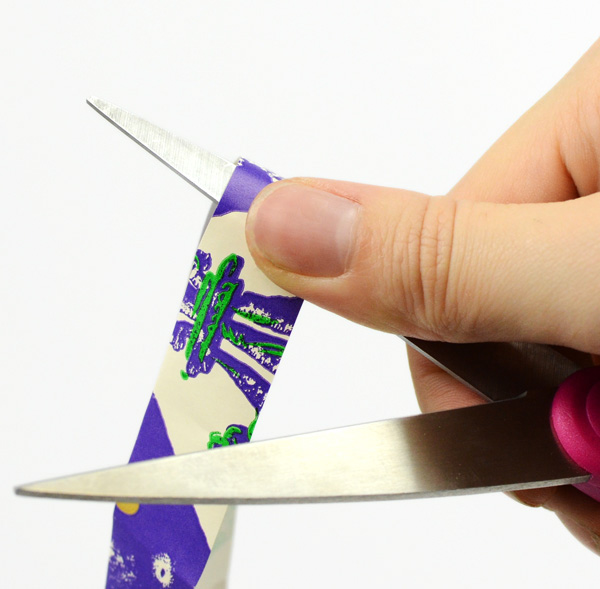 Curl them! This is just like curling ribbon: open up your scissors and put the paper between your thumb and the scissors edge at an angle. Pull going towards the end of the paper strip.
Curl both sides of each strip from the middle where you are holding the bow. It is okay to have tighter and looser curls for this whimsical type of bow.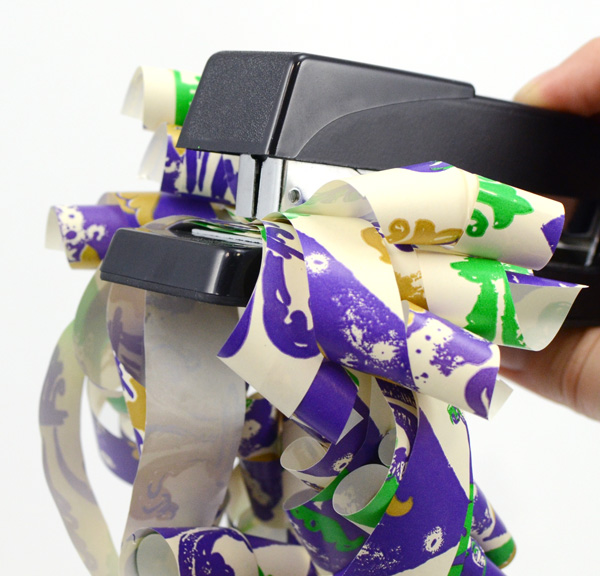 STEP 4:
Staple or tape around at the center where you have been holding the bow.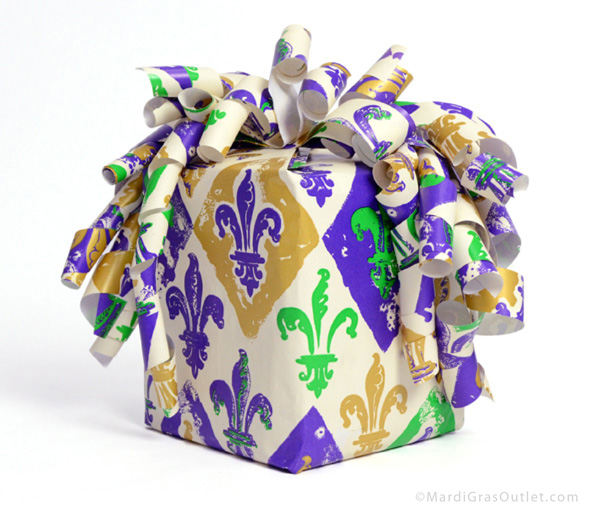 Finally, attach your bow with tape or a glue dot to the top of the present.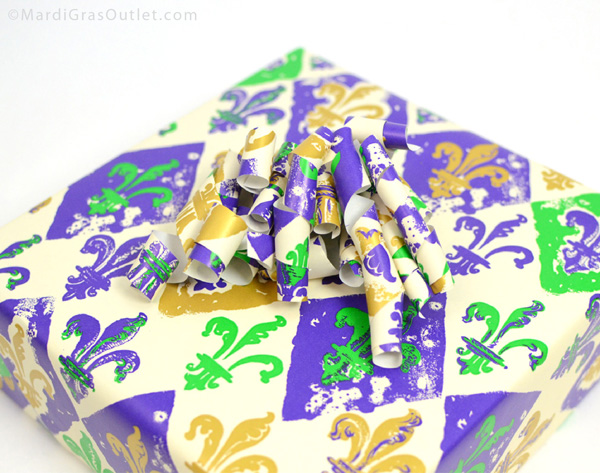 We also made a curly paper bow for a larger sized gift.
And there you go! An easy, fun and inexpensive way to decorate your presents.
Looking for more Mardi Gras or Louisiana gift wrap ideas?
Click here
to see our previous blog post on how to make this fleur de lis cut-out wrapping. Template provided for free!