When we reached the top of the cage, there was still a length of lights left. Simply wrap it around again
going down. Leave the plug end in the middle of the cage. The first plug should be left hanging out from the bottom, so that you can plug in your tree in later.
First, bunch the end of the mesh and attach to the top of the tomato cage with a piece of craft wire. Notice in the left photo how the cut end of the mesh is hidden and facing down, leaving only a nice puff for the top. Wrap the mesh around once and attach to a vertical bar.
Notice how each new puff hides a previous wire tie where you attached the mesh. This is why it is important to skip over the next vertical bar of the tomato cage as you go down and around.
When you reach the bottom, make sure the mesh goes around and covers the cage base before you cut the mesh. This tree used one roll of deco mesh, with a couple feet to spare. Hide the last wire tie and the end of the mesh behind a puff. Your Christmas tree should look like this!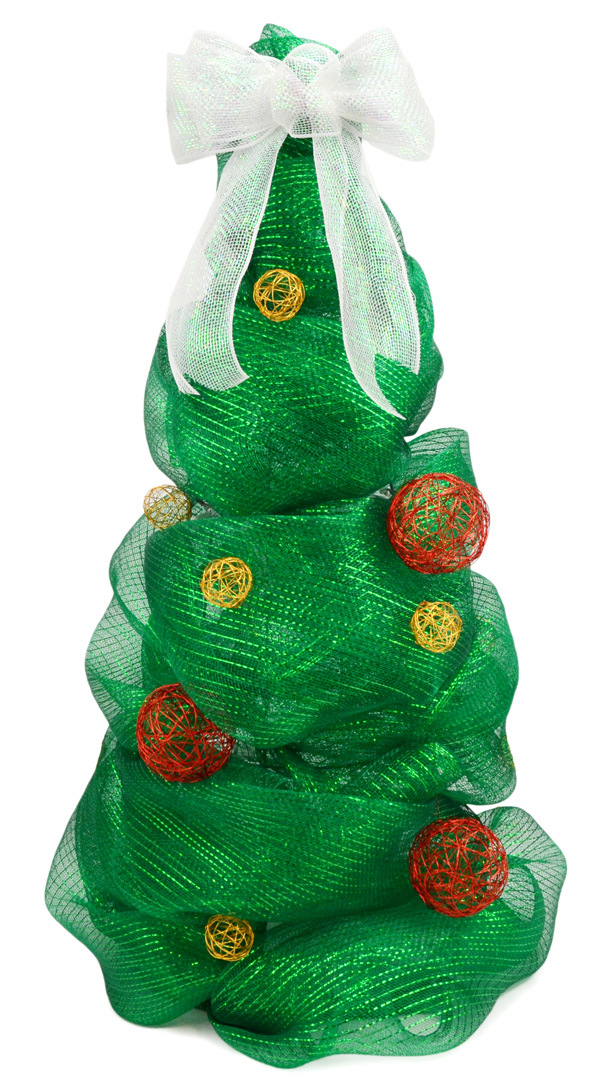 Deco Mesh Christmas Tree - lights turned off